Ever wondered what it would be like to explore the world in 70 square feet entirely alone? On "My Solo Road", Sydney brings you along her journey of traveling in a van as a solo female. While tackling struggles such as safety, finances, and loneliness, she also shares stories about life on the road, every day experiences, and how she got here. Grab a glass of wine or a beer (she's got one) and learn how one woman escaped her 80 hour work week to live a messy, yet beautiful dream.
Episodes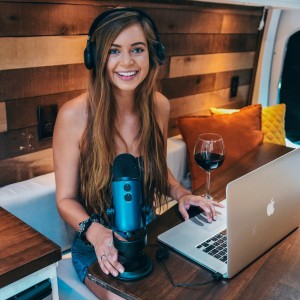 Wednesday Nov 30, 2022
Wednesday Nov 30, 2022
Henry is back for the life/relationship update you've all been asking about! We have been doing a lot of rescue missions with Team Finn and have grown a lot as a couple and individuals. We're answering some of your questions like did we buy land and a house? How has being friends first impacted our relationship? What have we learned about each other since the last episode together? All of this is answered plus Henry's life update + our goals for the future!
Episode notes > https://divineontheroad.com/podcast-van-life-relationships/
Connect with Sydney:
https://divineontheroad.com/
https://www.instagram.com/divineontheroad/
https://www.tiktok.com/@divineontheroad
https://shopdivineontheroad.com/collections/coffee (Shop "Divine On The Road" coffee!)
https://bit.ly/sydneybali2023 (Join Sydney in Bali in May!)
Connect with Henry:

https://www.patreon.com/keepingfinn 
https://www.instagram.com/keepingfinn/